Sick Time, Sleepy Time, Crip Time: Against Capitalism's Temporal Bullying
September 18 – November 03, 2019​​​​​​​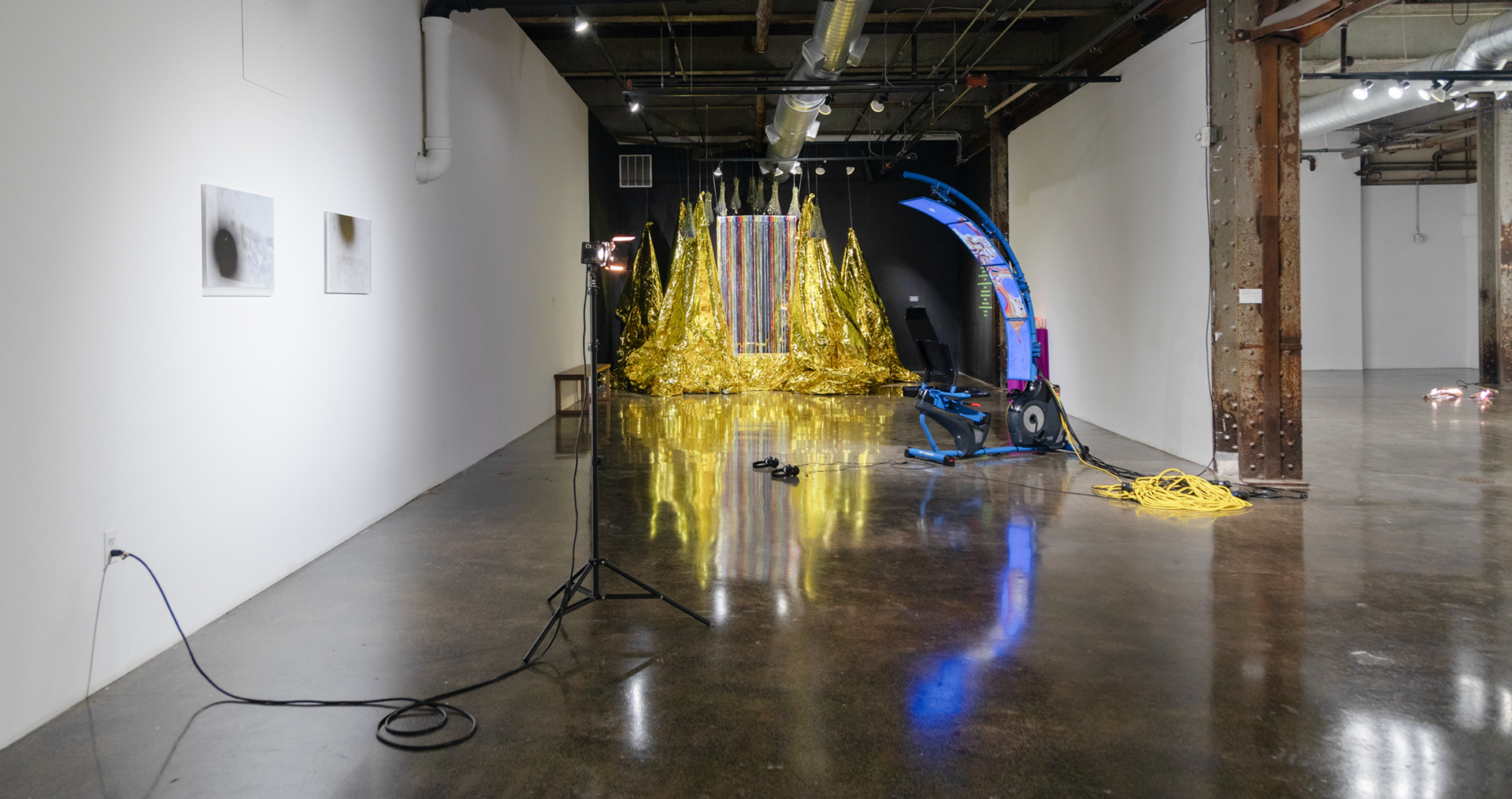 My Role:

As the Exhibition Manager, it was my job to handle the shipping logistics, install, and daily maintenance of the works. From moving works to the designated locations within the gallery to the actual install and building of some of the building and installation of the work. There were moments where I had to problem solve tasks related to media encoding, minor construction, and project management with the installation team.
​​​​​​​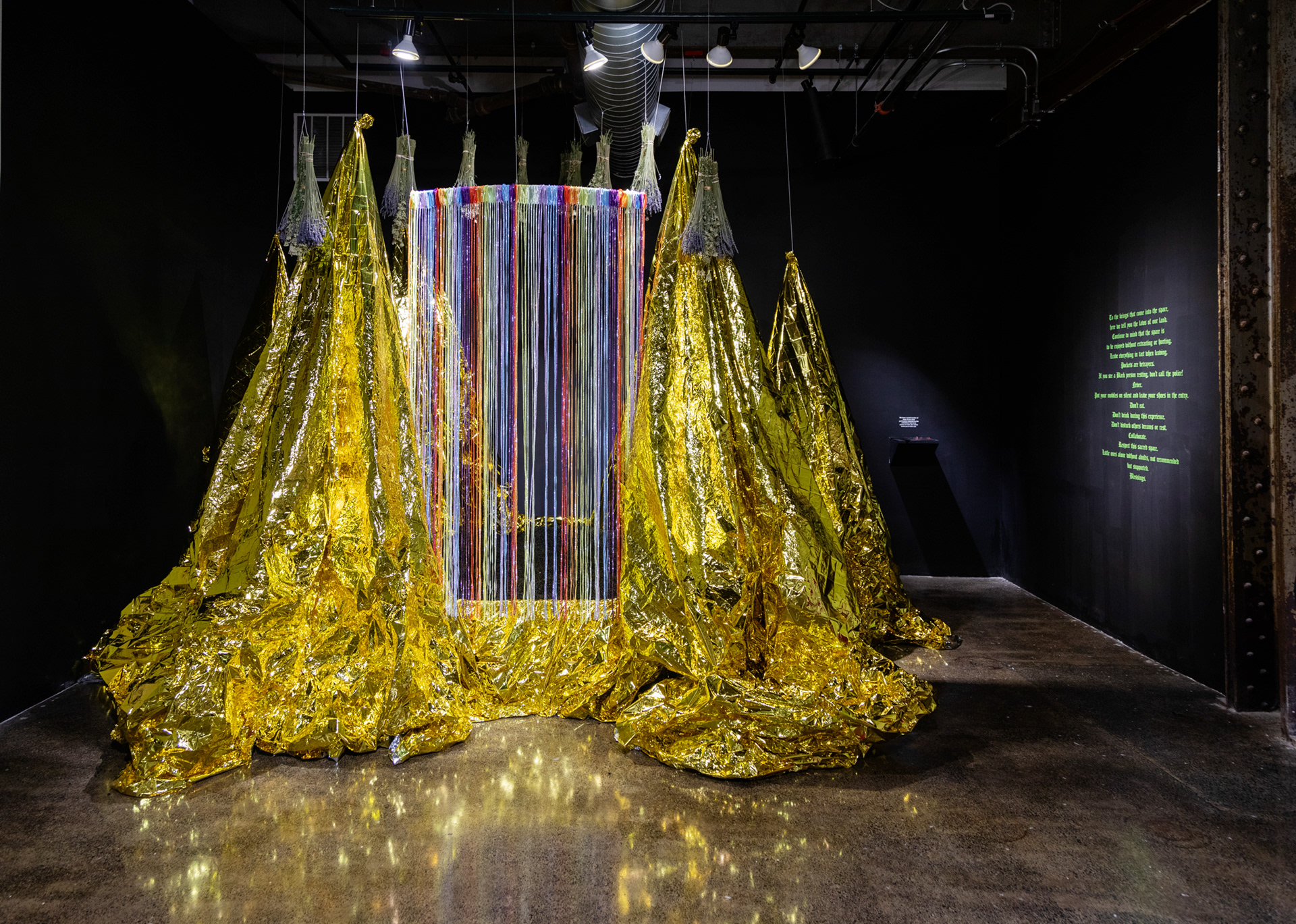 This installation required approximately 2 tons of black beans, to be held within a wooden tub. The tub was approx. 12 feet in diameter and was reassembled by our installation team in Detroit. In order to transfer the beans down two flights of stairs, we drilled a hole in the floor of our wood shop, and used a vacuum hose to pour the beans directly below and into the tub.
The Gold foil used as the sheets in this installation are a multitude of emergency blankets that had to be adhered to each other by hand in order to create the desired size. Each of which were approx. 8-12 feet tall and 15 feet wide.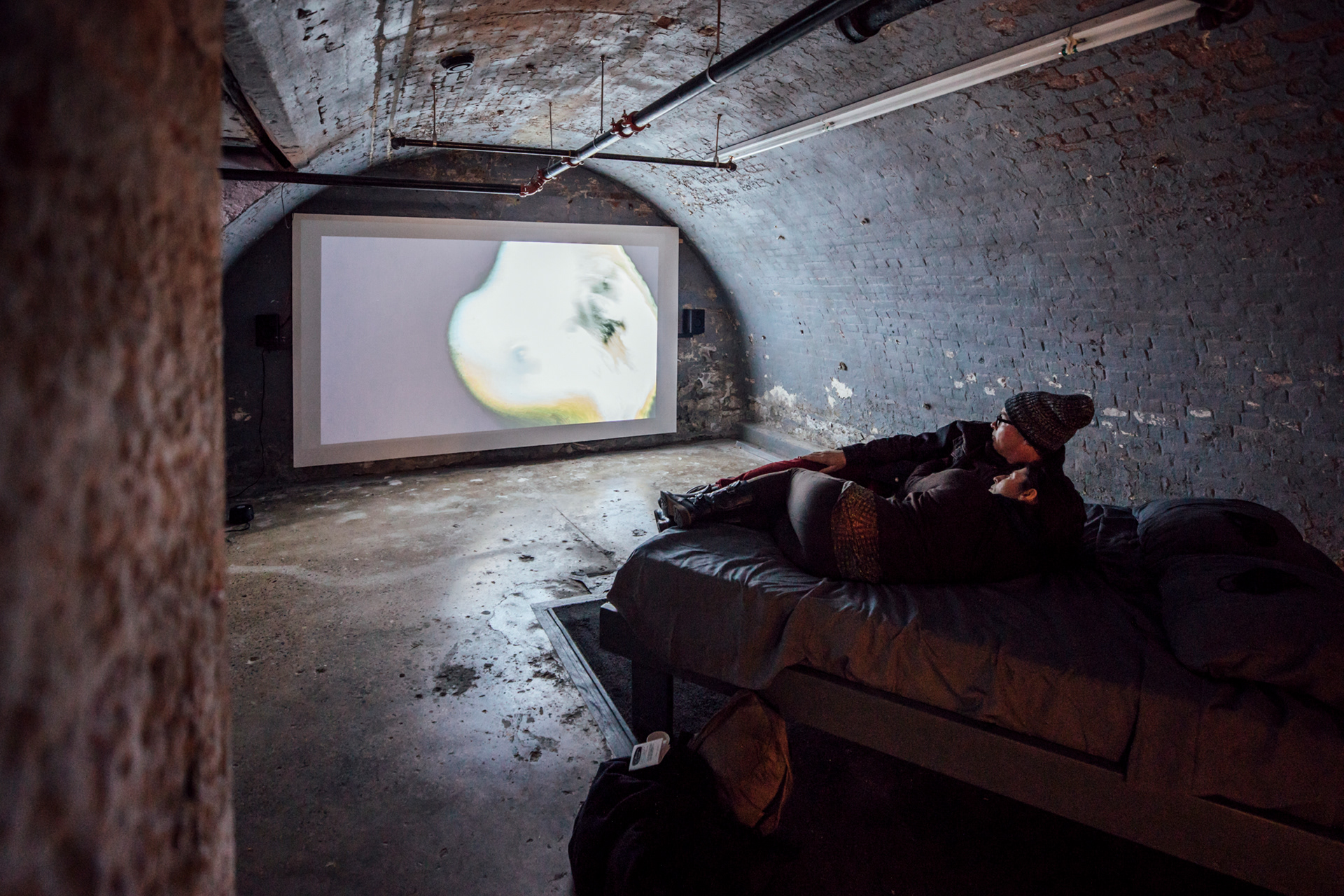 This installation required a screen to be built to spec, which we contracted out. The bed frame was commissioned by a local carpenter, which arrived unpainted. My team and I then installed the speakers, projectors, and dressed and painted the bed.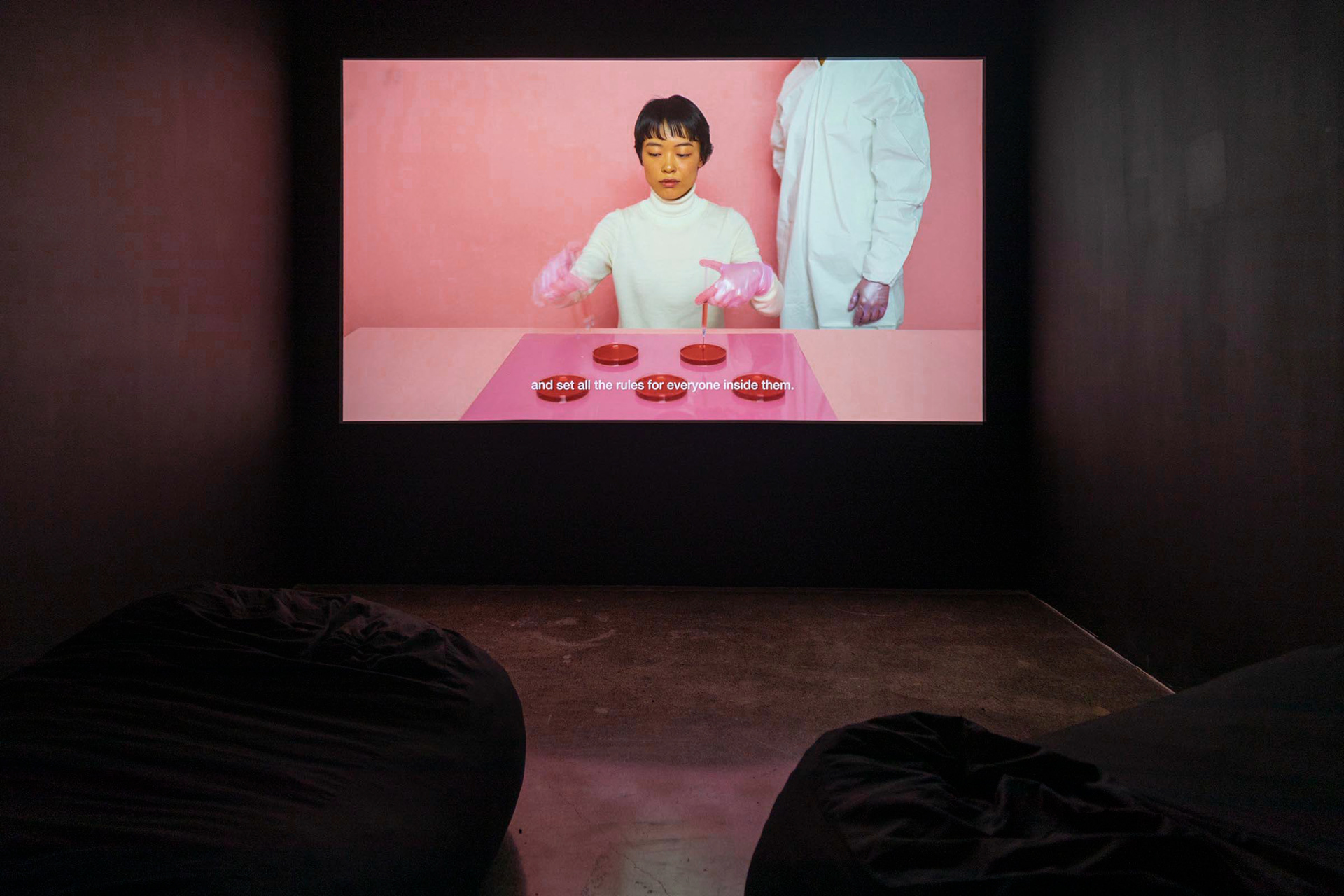 This Dark room was built specifically for Jen Liu's work to be projected. We painted the room black and masked off the area for which the projection would land. I also installed the mixer, audio equipment, projector and calibrated each before the installation was complete.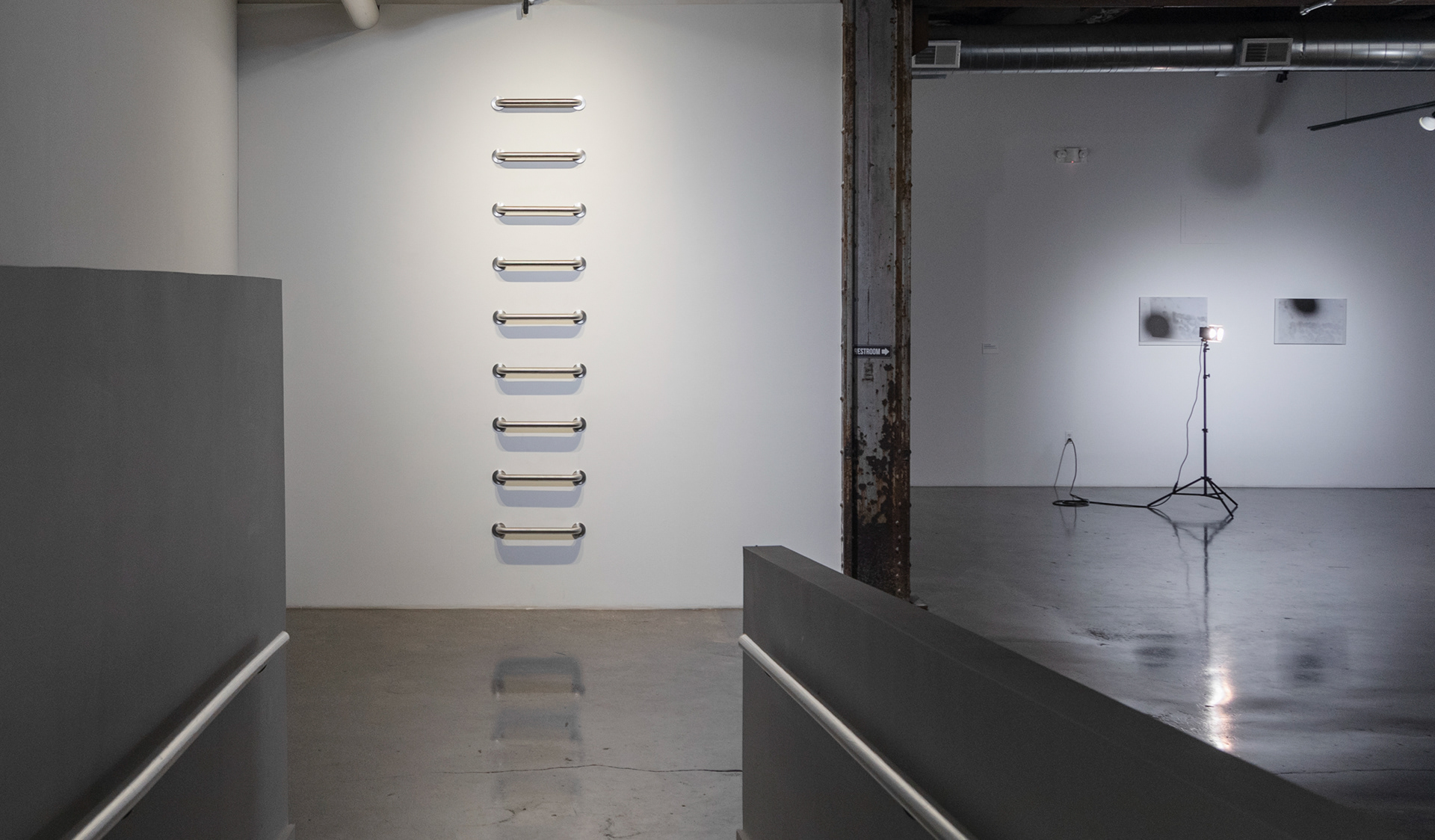 Artists: Ava Ansari + Poetic Societies, Fia Backström, Black Power Naps (Navild Acosta and Fannie Sosa), Danilo Correale, Wayne Curtis, Jen Liu, Carolyn Lazard, Jordan Lord, Park McArthur, Sondra Perry, Will See, Katya Tepper, Cassie Thornton, Constantina Zavitsanos, and others to be announced.